More About EVO's ISV Solutions
Integrate with EVO Payments
EVO Snap* simplifies in-store, online and mobile payments with developer-friendly payment APIs and toolkits that make it easy to accept payments in your existing software or website.

Easily Integrate to EVO Services
Whether you're launching a mobile app, working on a point-of-sale system, developing an e-commerce shopping cart or creating a back office solution, EVO Snap* makes it easy to add EVO payment acceptance and other value-added services to your existing application or website.
Getting connected is a Snap*
EVO Snap* offers single-integration access to card-present and card-not-present payment processing through a simple web services API – making it easy to quickly integrate commerce services and comply with PCI requirements for your retail, ecommerce and mobile payment solutions.
One Integration Takes You Around the World
Payment acceptance solutions that work outside the U.S. can be overwhelming. Companies selling in international locations typically require separate providers in each country for each step in the payment cycle: processing, settlement, reporting, and merchant boarding. But with EVO, developers are able to fully integrate all those services in 50 countries and 150+ currencies through a single API.
EVO Snap*, our one-stop global processing platform offers:
Omni-channel payment integrations
Merchant underwriting and boarding
Standardized reporting
POS device support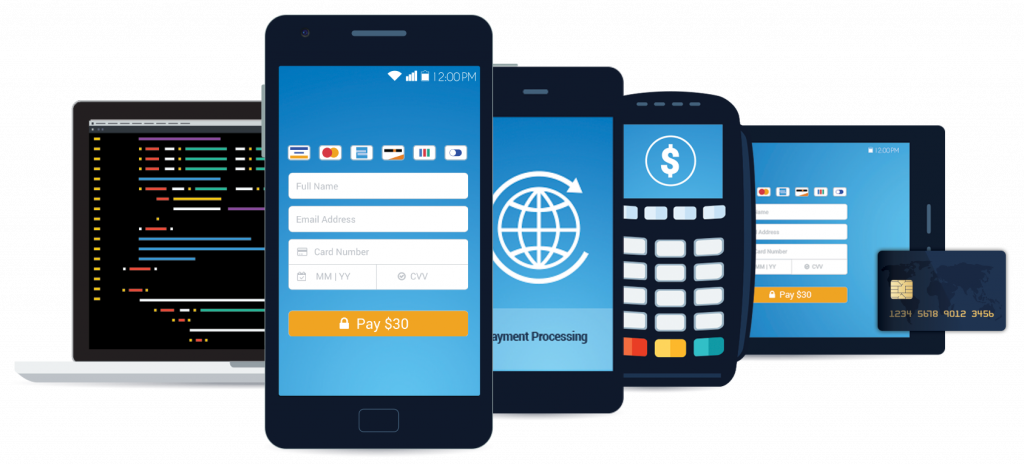 Benefits of EVO Snap* Integrations:
Worry-free Compliance – You won't have to navigate the complexities of global payment compliance. EVO's payment solutions meet all PCI and EMV compliance requirements, including tokenization, point-to-point encryption, and other fraud-prevention solutions.
Outstanding Support – At EVO, you'll work with a dedicated support team of professionals who will ensure your payment solution is tested, certified, and ready to market. We'll even design customized sales and marketing campaigns around your solution.
Faster Growth – EVO has an active reseller channel of more than 900 VARs you can access to distribute and sell your solution. You'll also receive ongoing monthly residuals for processing merchants you refer to us.