About EVO B2B
EVO B2B® is dedicated solely to the business-to-business market. We provide clients with payment acceptance technologies, seamless integrations with ERPs, accounts receivable automation and industry-leading client support.
Our advanced business support team, available 24/7/365, provides industry-leading service for financial executives of B2B companies. From on-boarding through ongoing account management, we are dedicated to a single point of contact for support, PCI compliance guidance, and extensive commitment reviews throughout our relationship. EVO B2B provides the highest security standards in business payments with network protection, point to point encryption and system wide monitoring. Our commitment to the best business level service and high security standards for business payments gives us an industry leading retention rate of 96+%.
Our B2B Organization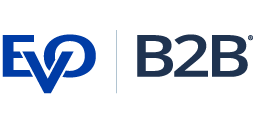 At EVO B2B we have a simple mission: to provide the technology, services and support that drive business success for our merchants. In addition, our experience with ERP and accounting system integrations combined with management reporting specifically designed for B2B business drives workflow efficiency, producing substantial cost-savings across multiple areas.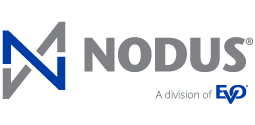 Nodus Technologies is a division of EVO Payments and a leading provider of electronic payment, e-commerce, and retail business process automation software for small and mid-size companies. Known for the superior integration and flexibility of our solutions, our product suite has a proven track record and leads the market in reliability and ease of use with Microsoft Dynamics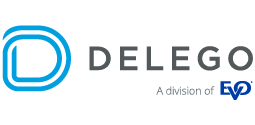 Delego is a division of EVO and one of the largest providers of SAP integrated payments. An SAP Software Partner since 2000, Delego was the first to receive the SAP certification as a payments solution. We help world-leading companies expand their e-payment capabilities, seamlessly integrating and securing their payments ecosystem with SAP using our flexible solutions.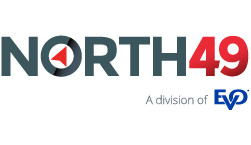 North49 is a Sage Tech Partner specializing in intelligent AR automation solutions, including the North49 Customer Portal and Webtelligence, a Sage 300 integrated web store for small and mid-sized companies that use Sage products. North49 is also a Sage Authorized Partner for Sage Intacct, Sage 300cloud, Sage CRM and other Sage & Sage Tech Partner products.
Total Business Solutions
EVO B2B works closely with our clients to securely integrate payment acceptance into ERPs and accounting software to help automate the A/R process. Our PayFabric gateway is a proprietary cloud-based payment acceptance engine that can be integrated with any application, platform, and back-office environment with ease and simplicity. In addition to providing credit-card and ACH processing, PayFabric simplifies PCI compliance, supports tokenization, delivers integrations on time and leads to operational and processing cost savings for businesses.
CLIENTS STAY WITH EVO B2B
EVO B2B is focused 100% on business customers. That means we ask the right questions to make your onboarding process fast, easy and effective. For all these reasons and more, businesses stick with EVO B2B.