This reduces PCI compliance scope and provides an easy migration to EMV payments. EVO offers a wide range of EMV-certified semi-integrated payment solutions, including POS terminals, mobile devices, and electronic cash registers.
SimpleTab®QR Anchor

EVO's SimpleTab® QR is a new contactless solution for merchants to serve customers and get paid quickly, safely, and accurately.
With SimpleTab® QR your consumers can choose the better way to pay while maintaining all existing options right at their fingertips.
Simplifying The Customer Experience
Customers receive a prompt that allows them to pay from their phone via their Apple or Google digital wallets. This lessens the burden on staff, and allows for the concept of, "less is more". Customers are able to receive their receipt digitally and will show on their camera roll.
Using the product's QR code or text integration, customers can pay right away without having to download any sort of app. Merchants are able to focus more on the customer experience while providing a quicker and easier way to receive payments.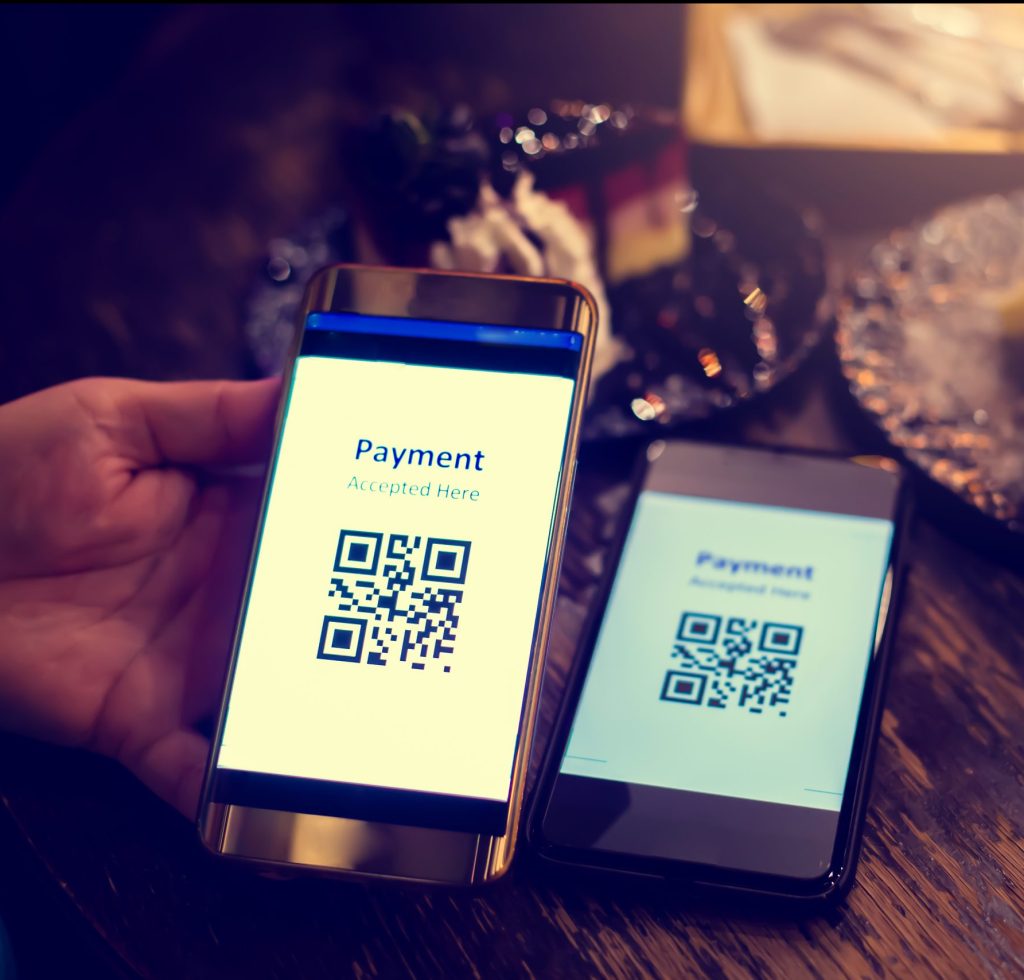 ---
Datacap Anchor
Datacap
Datacap software provides point-of-sale applications with the ability to process integrated credit, debit, check, EBT, and Gift transactions directly to EVO Snap* via a simple interface. Datacap NETePay drives EMV devices on behalf of the point-of-sale app, so Datacap partners' apps never come into contact with card data. As more devices are certified, POS partners gain instant access without additional development.
Accept payments from any channel – no matter where the transaction is processed!
Introducing Datacap NETePay HostedTM and TranCloudTM. Your omni-channel solution.
EVO Payments has added NETePay Hosted and TranCloud to our current suite of Datacap products, allowing for a true omni-channel solution. Best of all, EVO makes it simple for ISVs to integrate!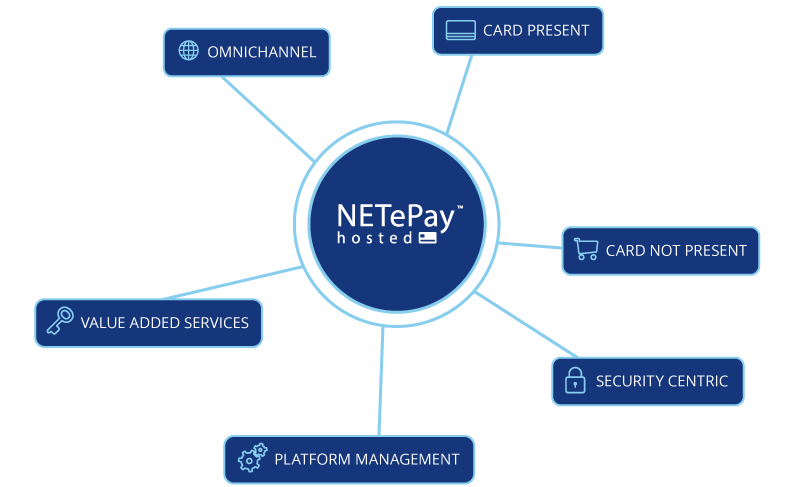 Benefits include:
Support all types of payments (browser/tablet/mobile-based POS, PC/ECR/serial-based POS, card-not-present transactions, legacy ECRs now supported)
EMV & Security
Less points of failure since NETePay is now in the cloud
Semi-integrated architecture
Datacap's Virtual Terminal
WooCommerce and Adobe Magento e-commerce shopping cart plug-ins
Shared tokens across all payment channels
NETePay HostedTM
It's traditional NETePay but hosted in the cloud
Key features include Credit/Debit Contact/Contactless EMV, Tableside Payments (push), Tip Adjust, Tokenization, Store and Forward, Auto Updates, and Credit Surcharge
Uses the same integration methods
TranCloudTM
Tablets and browser POS
Key features include Credit/Debit Contact/Contactless EMV, Tableside Payments (push), Tip Adjust, Tokenization, Store and Forward, Auto Updates, and Credit Surcharge
Tokens can be shared across all acceptance channels
PDC EMV
PC / ECR / ROM-based POS with serial ports
Key features include Credit/Debit Contact/Contactless EMV, Tip Adjust, Tokenization, and Auto Updates
Legacy Tran Devices
Pay APITM
Incorporate in-app, eCommerce, MOTO or any non-EMV transaction within the same ecosystem
WooCommerce is an open source eCommerce plugin for WordPress websites and is used by 3.9M sites
Adobe Magento Commerce is used by more than 100,000 eCommerce sites
Features
Simple and fast integration option for
omni-channel ISVs
NETePay Hosted will consolidate payments from any channel
Fast path to EMV acceptance via semi-integration software or hardware
Transaction tokens and token sharing across chains
Merchant reporting portal
Datacap Products
NETePay with ID TECH Augusta
NETePay with Ingenico Tetra Lane, Move and Link devices
GIFTePay
NETePay Hosted
NETePay PayAPI
TranCloud
---
Commerce Driver Anchor
Commerce Driver
Commerce Driver is a broad suite of proprietary POS applications designed to meet the needs of our clients and partners, including integration tools that enhance the functionality of legacy platforms. Commerce Driver easily adds global EMV transaction processing to Android™, iOS, and Windows®-based point-of-sale (POS) applications , and provides ECR support.
MULTI PLATFORM CAPABILITIES
Create EMV approved Android, iOS, and Windows-based POS applications in a snap with the Commerce Driver from EVO Snap*
PCI COMPLIANCE
Meet all EMV Level 3 compliance requirements and instantly enable PCI-compliant transactions with end-to-end encryption using the EMV Commerce Driver from EVO Snap*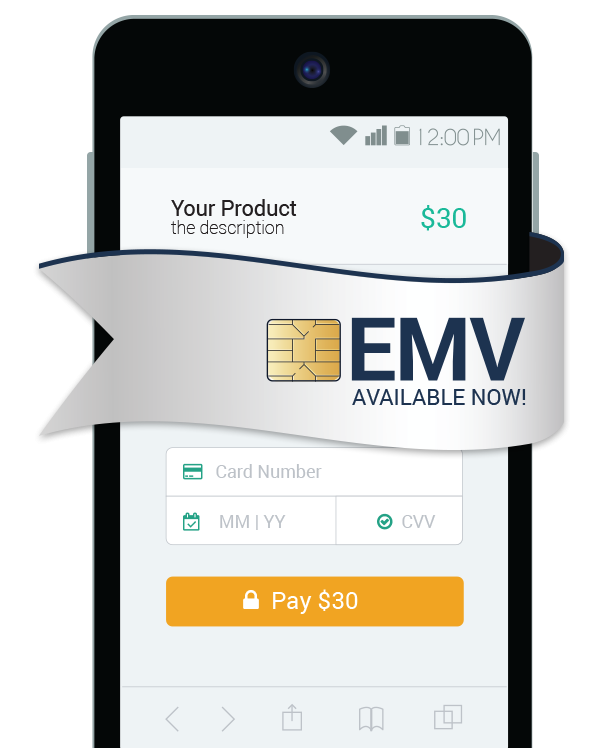 How it Works
Like a printer driver, the pre-certified Commerce Driver SDK installs alongside your software application – adding EMV transaction processing to your POS system. Once implemented, you'll meet all EMV Level 3 compliance requirements and instantly enable PCI-compliant transactions with point-to-point encryption. The Commerce Driver facilitates all transactional communication with the EVO Payments global processing platforms and approved hardware devices to isolate payment data and keep it separate from the software application.
---
Dejavoo SPIn Anchor
Dejavoo SPIn
Dejavoo SPIn is EVO's main cloud integration solution suited for mobile, web and browser-based POS solutions. Smart payment solutions can help increase profit. SPIn easily integrates with electronic cash registers, POS software, kiosks and more.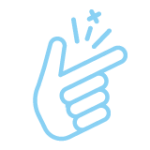 EASY
Cloud-based automation and easy integration using XML web services message formatting.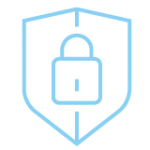 SECURE
All sensitive data is handled within a PCI/PTS-certified environment.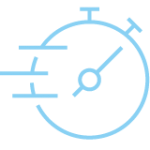 FAST
Works with your current point of sale system. Browser-based or VPN direct connect.
The SPIn Solution
Lightning fast payment enabling integration with the POS Systems
SPIn Solution maintains PCI DSS compliance scope in Dejavoo Terminals
Enables POS System with a broad range of direct payment processing interfaces certified and maintained by Dejavoo
Interfaces with DeNovo Services for transaction upload & reporting, customer service, digital receipt repository, risk management, email batch notifications and more
Always keep the payment application current with the Auto-update feature
SPIn allows access to the Dejavoo Terminal via the DeNovoTM DejaPay Wallet payment engine
Available through USB, Ethernet, WiFi, Bluetooth and 3G connections
---
Ingenico TETRA Anchor
Ingenico TETRA
EVO has partnered with Ingenico Group to launch Ingenico's latest payment terminals. The TETRA series provides merchants with top-of-the-line security, customer-friendly features, and the ability to accept all payment types. EVO offers the Desk/3500, countertop and mobile devices: Desk/5000, Move/500, and iPP315 PIN pad.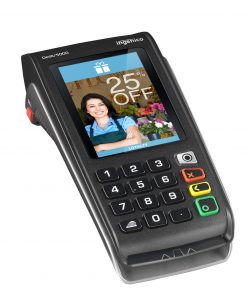 Ingenico TETRA Terminal Line Offers the Latest in Payment Technology and Security
The Ingenico TETRA series offers retail and hospitality merchants a compact payment device using minimum countertop space. The devices in the TETRA series come with the latest PCI v5 security standards and perform with outstanding reliability. Plus, the latest hardware from Ingenico Group is now certified for EMV processing on the EVO front end. Ingenico's PCI 5.0 TETRA Desk and Move product line offers the latest in technology, security, and processing capabilities.
The TETRA terminals accept all electronic payment methods, including EMV chip and PIN, magstripe and NFC/contactless. The TETRA series supports EMV tip adjust and include a secure point to point encryption (P2PE) of card data.
Other capabilities of the TETRA terminals include:
Wired or Wi-Fi connection options
Vivid color touchscreens and large, tactile key pad
EMV chip card and contactless mobile wallet acceptance
EMV "quick chip" processing with tip adjust support
Point-to-point encryption of customer's card data
Portable Move/5000 for payment at the table or anywhere
---
Pax Anchor
PAX
EVO has teamed with PAX, a global leader in payment solutions to allow merchants to accept transactions in a semi-integrated mode using PAX EMV certified terminals. PAX terminals accommodate all forms of electronic payment including EMV chip and PIN, EMV chip and signature, contactless and mobile NFC for Apple Pay and Android Pay. This EMV solution removes a merchant's POS system from PCI scope since all credit card collection, processing and storage is managed by the PCI-PTS certified PAX device.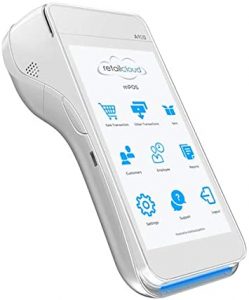 Features
Fully EMV certified on the TSYS front-end processing platform
Various hardware and software solutions allow for seamless processing for PC and tablet POS applications
Contact EMV is supported in all configurations
Various Cardholder Verification Methods (CVMs) are supported (All, Signature, None)
Benefits
The merchant's PCI scope is reduced since all the card collection, processing, and storage is managed by the PCI PTS certified devices
Merchant can accept EMV transactions without the need for a lengthy and costly EMV development and certification process
The simple interface is the same for all 4 terminals, so merchants can seamlessly switch devices
Hardware sales & support and terminal downloads are provided by EVO
The PAX semi-integrated application offers the ability to accept transactions in semi-integrated mode for retail and restaurant merchants on the S300, D220, Q30, Px&, A60, A80 and A920 terminals.
---