EVO Payments' long-time experience in B2B payments results in secure integrations that are delivered on time so you can quickly start saving on operational and payment processing costs.
EVO Adapter for Oracle E-Business Suite Anchor
EVO Adapter for Oracle E-Business Suite
EVO's Adapter for Oracle E-Business Suite integrates with Oracle Financials, the central payment engine of Oracle eBusiness Suite (EBS), and automates the accounts receivables process that enables efficient, reliable, and secure financial transactions.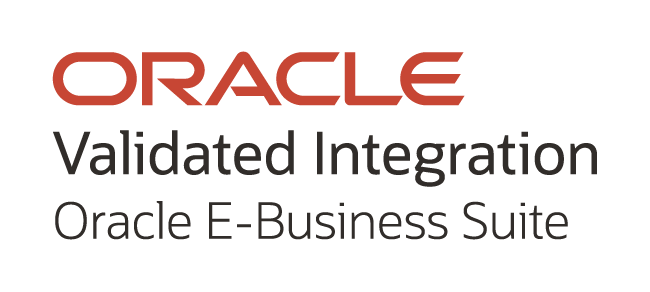 The EVO Adapter for Oracle E-Business Suite easily integrates to Oracle Financials
to allow you to:
Automate your A/R payment processing, reducing time, resources, and errors associated with manual ledger entries
Maintain complete control over A/R payment data and instruments
Support all Oracle EBS A/R modules in end-to-end payment processing
Provide hosted payment pages and tokenization to reduce PCI scope and data security risks
Help secure data with PCI-validated point-to-point encryption (P2PE)
This adapter supports all transaction types (sales, authorizations, captures, voids, refunds, and batch settlements); accepts credit, debit, business, government, and purchasing cards from all major card brands; and provides cost-efficient Level II and Level III processing with summary and line-item detail.
---
PayFabric Anchor
PayFabric
PayFabric® Gateway is a cloud-based payment acceptance platform and storage hub developed by Nodus Technologies, a division of EVO Payments, that builds A/R automation tools and is a leading payment integration provider for Microsoft Dynamics.

PayFabric can be integrated with any application, platform, and back-office environment with ease and simplicity. In addition to providing credit-card and ACH processing, PayFabric simplifies PCI compliance, supports tokenization, and by supporting Level II and III transactions, helps B2B merchants save on processing rates.
PayFabric Features
Virtual Terminal
Process payments from desktop and mobile applications, ERP and CRM platforms, card swipe and more.
Accept ACH, debit cards, and all international card brands, including Visa, Mastercard, American Express, Discover, and JCB
Promotes Level II and Level III transaction data for corporate and purchasing cards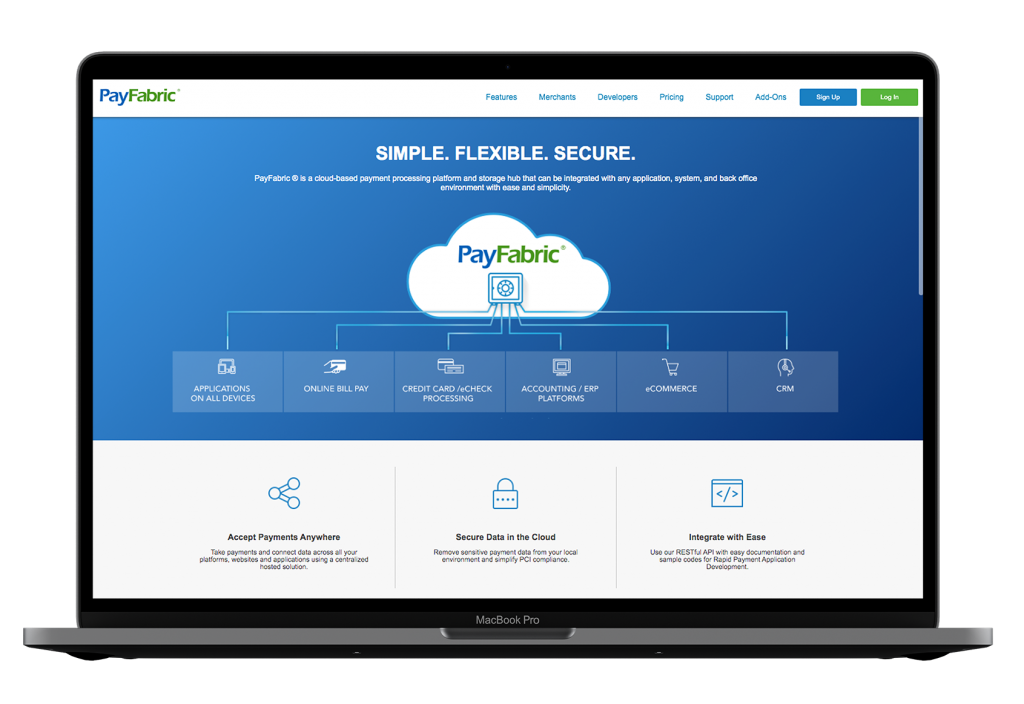 Payment Link
A hyperlink that allows for quick and easy payment collection. Customers simply click a link in the email or text message to review invoice details and make payment, without logging into a website or payment portal.
Customer Payment Portal
A secure payment portal that enables merchants to accept electronic payments from customers. It is a simple way to integrate electronic payment acceptance with any application.
Increase customer convenience – gives them 24/7 access to their account
Keep sensitive payment details away from your business
Reduce billing expenses by delivering invoices and processing payments electronically
Process recurring payments automatically
PayFabric Receivables
---
SAP and Microsoft ERP Integrations Anchor
SAP and Microsoft ERP Integrations
EVO believes that the B2B market is best served by a focused team with deep knowledge of B2B payments combined with a product set designed specifically to meet the needs of the B2B client. We offer deep integration with SAP as well as Microsoft Dynamics ERP platforms including GP, AX and Business Central, in addition to a receivables product that provides cloud-based online bill pay solutions with support for recurring billing. EVO also provides proprietary support for Oracle EBS and Cloud ERP platforms.
Click here for more information on EVO's ERP integrations.
---
A/R Automation Anchor
A/R Automation
EVO has the expertise and knowledge to provide integrated payment solutions for B2B and B2C organizations, serving as an essential payment piece of your financial automation plan.
EVO B2B® has several ways to automate your A/R workflow, including integrating payment acceptance into your ERP or through EVO's PayFabric® Gateway.
Click here for more information on EVO's A/R Automation and its advantages.