As part of a rapidly growing and fast paced industry, EVO Payments offers unparalleled job opportunities and career choices for talented and passionate professionals.
We are committed to providing a positive work environment and world-class experience for our employees.
We are looking for people like you!
A Great Career Starts Here
Interested in career opportunities with EVO? Join us in shaping the future for a new tomorrow. Check out our job board for a listing of all current openings or join our talent network.
Why Choose EVO
EVO believes that every great company succeeds because of its people and their collective commitment to customers and company excellence. EVO's success starts with embracing our diversity of countries, cultures, thoughts, and other unique traits. Combining all of these talents makes a strong cultural guide for how we interact with one another, treat customers, and perform our jobs.
Learn from and grow with a worldwide payments industry leader
Thrive in a collaborative culture that supports innovation and growth
Benefit from global career and advancement opportunities
Our culture defines our organization and unifies us through shared values to encourage working together to create an even better place to work. We are always looking for enthusiastic and passionate individuals who represent our cultural values. If you're looking to make a positive impact in a dynamic and growing industry, EVO may be the right place for you.
Join us as we continue to scale our company, expand our partnerships, and strive to be the best payments processor in the world.
EVO values its employees and we are dedicated to their success. We offer a rewarding work environment and an excellent benefits package to our team members across the US and Canada.

Competitive Healthcare Plans

Life Insurance Plans

Flexible Spending Accounts

Wealth-Building

Discounted Gym Memberships

Paid Time Off

Job Development and Tuition Assistance

Employee Assistance Programs
A Great Place to Work
Each year, the Tampa Bay Times recognizes 100 companies and organizations in Tampa Bay as Top Workplaces, and EVO Payments is now a two-time winner (2019 and 2020). EVO is incredibly proud of the exceptional employment experience we have built. We are truly honored to be recognized as one of the Top Workplaces.
EVO continues to expand and grow around the world, and our efforts to build a positive and engaging employee experience have allowed us to build an award-winning culture and to attract and retain exceptional talent.
The Tampa Bay Times is widely considered one of the Top Ten newspapers in America and has won 12 Pulitzer Prizes. It is Florida's largest newspaper, with 755,400 readers of its Sunday edition.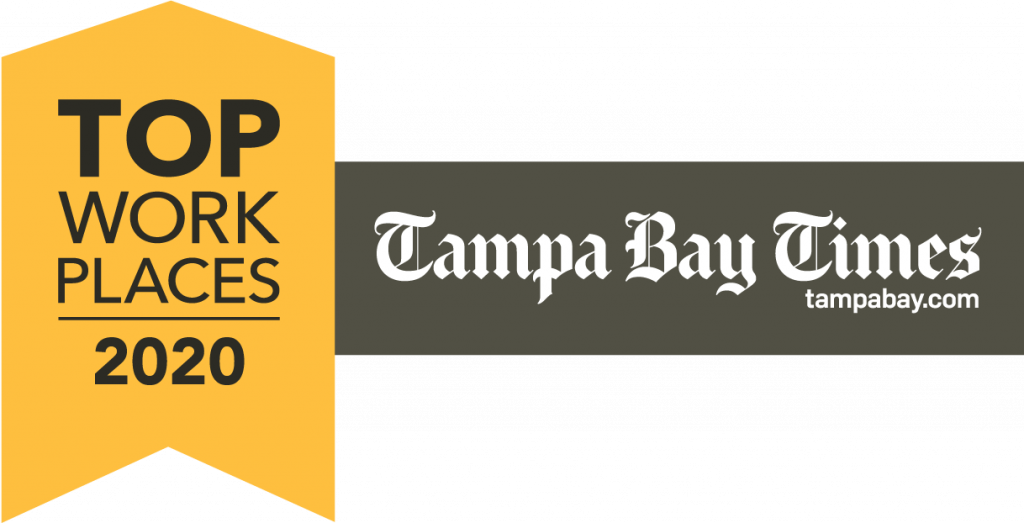 ---
Equal Opportunity
EVO Payments, Inc. is an equal opportunity employer, committed to the hiring, advancement and fair treatment of individuals without regard to race, color, religion, gender, sexual preferences, age, national origin, ethnicity, disability or veteran status, or any other protected status designated by federal, state, or local law.
HealthSCOPE Benefits
Through UnitedHealthcare, UMR and HealthSCOPE Benefits creates and publishes the Machine-Readable Files on behalf of EVO Merchant Services. To link to the Machine-Readable Files, please click on the URL provided: transparency-in-coverage.uhc.com