More About EVO's ISV Solutions
Michael Carey
General Manager/Senior Vice President, Integrated Payments
Mike Carey has nearly two decades of national sales and general management experience with consumer products, serving in leadership positions at Merck, Johnson & Johnson, and Realtor.com.
For over 12 years, he managed sales and operations teams at Mercury Payments and EVO Payments. In EVO's Integrated Payments Division, Mike has direct and indirect responsibility for Operations, P&Ls, Product Marketing, and Sales. During his career, Mike has built engaging corporate cultures resulting in community recognition, such as EVO being named a Top Workplace in Tampa-2019.
He is a graduate from Texas Christian University with a marketing degree and earned an MBA in strategic management from North Texas University.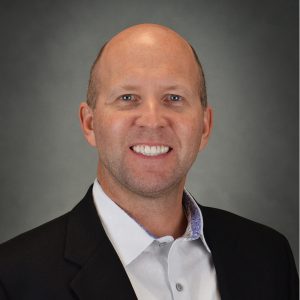 Dan Viscount
General Manager/Senior Vice President, Integrated Payments
Dan Viscount serves as the Co-General Manager and Senior VP of Integrated Payments at EVO Payments. In this role, Viscount manages all aspects of the company's integrated payments strategy, which entails forging partnerships with third-party companies to integrate EVO Payments' capabilities into innovative software solutions for businesses. He also provides oversight of the teams responsible for the division's product, digital marketing, and operations strategies, including full financial responsibilities.
Dan is a 25-year payment industry veteran who joined EVO Payments in 2017 via an acquisition of Sterling Payment Technologies, where he was the VP of Sales, Integrated Payments, with responsibility for the company's ISV partnership growth and strategies. Prior to that, he managed a regional VAR channel sales team for Mercury Payments, a one-time major player in the integrated payment ecosystem. He began his career in several sales-management roles, including WorldPay.
Dan graduated from Temple University with a degree in Communications. He lives in Tampa, Florida.