EVO supports a variety of hosted options that get you the security, functionality, and easy payment integrations you need to be successful.
Snap* Hosted Payments Anchor
Snap* Hosted Payments
Streamline payments and reduce the burden of PCI compliance with EVO Snap* Hosted Payments. Snap* offers the fastest way to securely accept payments within a shopping cart, donations website, or online billing application.
With Snap* Hosted Payments in place, realizing secure payments is easier than ever – with four simple ways to implement, it's a Snap* to start accepting payments today.
1. URL REDIRECT (MOST POPULAR)
When it's time to pay, users are directed from your online store to a secure payment page, hosted by EVO Snap*. You will customize the page to look like your website, but we handle the sensitive data required to process a payment – dramatically reducing your PCI scope of responsibilities and risk. When payment is complete, we send users back to your site.
2. EMBEDDED PAYMENT
Embed a secure payment form directly into your existing website to collect donations or payments.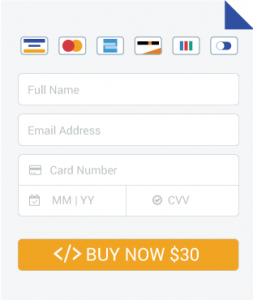 3. SOCIAL PAYMENT WIDGET
Securely accept payments or sell items directly from online community and social sites.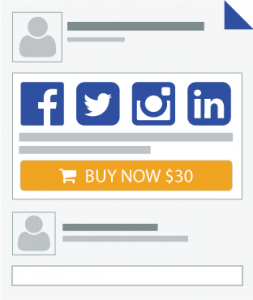 4. SECURE PAYMENT LINK
Create click-and-pay invoices by adding a secure, encrypted payment link to any email or payment invoice.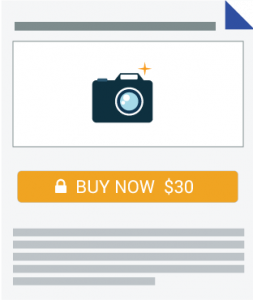 ---
PayFabric Anchor
PayFabric
PayFabric® Gateway is a cloud-based payment acceptance platform and storage hub developed by Nodus Technologies, a division of EVO Payments, that builds A/R automation tools and is a leading payment integration provider for Microsoft Dynamics. 

PayFabric can be integrated with any application, platform, and back office environment with ease and simplicity. In addition to providing credit-card and ACH processing, PayFabric simplifies PCI compliance, supports tokenization, and by supporting Level II and III transactions, helps B2B merchants save on processing rates.
PayFabric Features
Virtual Terminal
Process payments from desktop and mobile applications, ERP and CRM platforms, card swipe and more.
Accept ACH, debit cards, and all international card brands, including Visa, Mastercard, American Express, Discover, and JCB
Promotes Level II and Level III transaction data for corporate and purchasing cards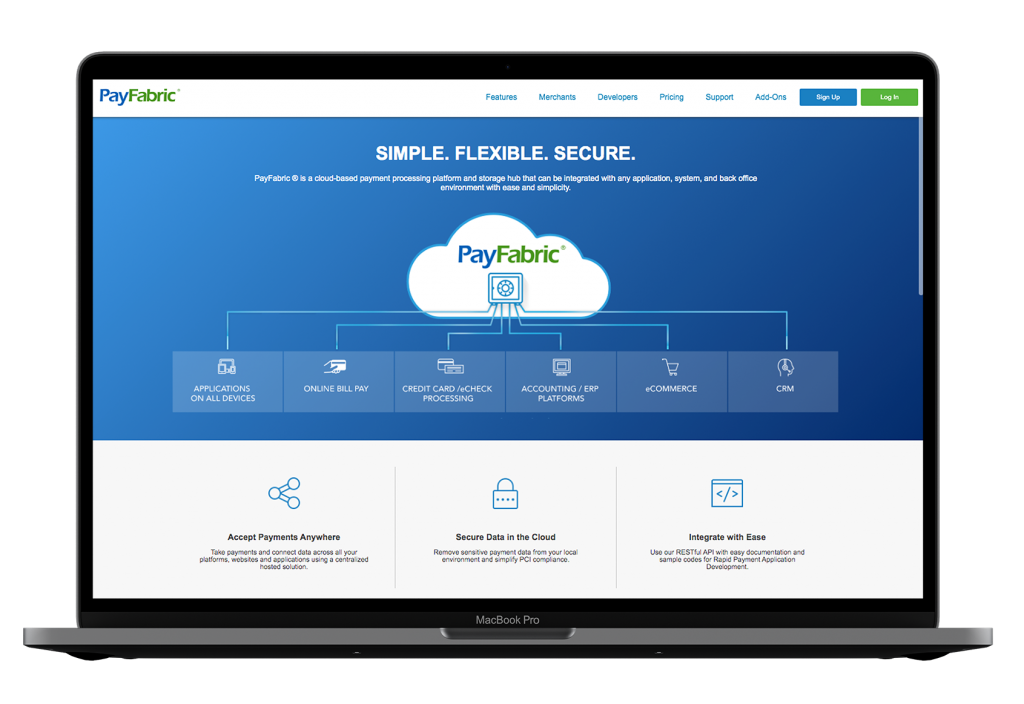 Payment Link
A hyperlink that allows for quick and easy payment collection. Customers simply click a link in the email or text message to review invoice details and make payment, without logging into a website or payment portal.
Customer Payment Portal
A secure payment portal that enables merchants to accept electronic payments from customers. It is a simple way to integrate electronic payment acceptance with any application.
Increase customer convenience – gives them 24/7 access to their account
Keep sensitive payment details away from your business
Reduce billing expenses by delivering invoices and processing payments electronically
Process recurring payments automatically
PayFabric Receivables