From gift cards, business productivity tools and online reporting, EVO has developed a suite of programs and services to help merchants attract new customers and manage their businesses profitably and efficiently.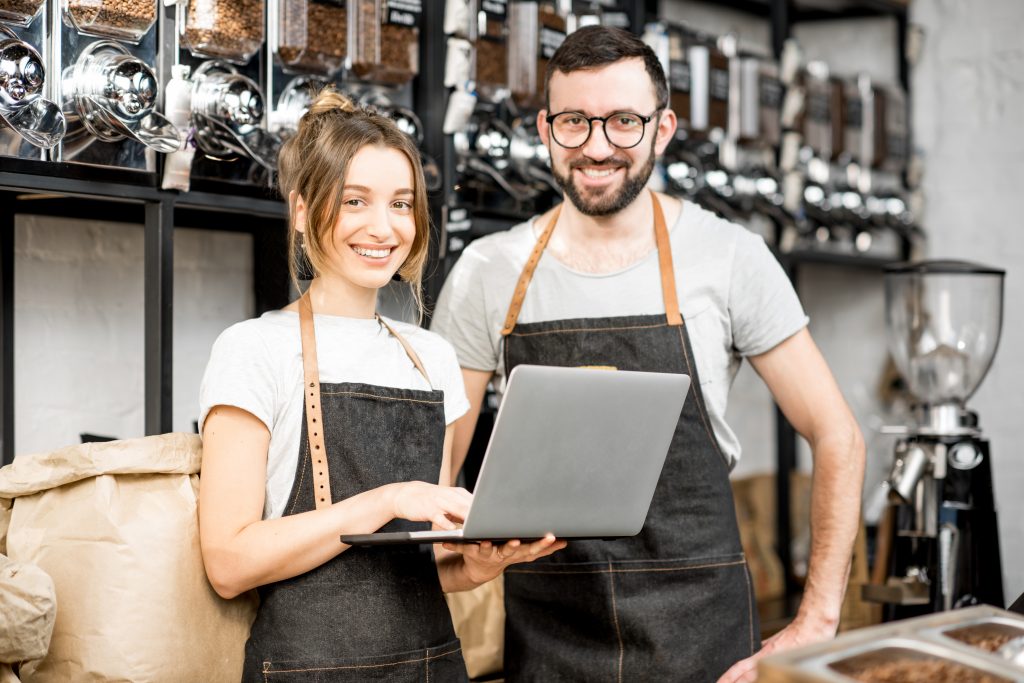 EVO Now Anchor
EVO Now
EVO Now is today's fast and efficient solution to clunky merchant onboarding. Our integrated, secure, and scalable payments platform, EVO Now automates every step of the process for paperless and compliant onboarding.
EVO Now gives ISVs a streamlined way to solve onboarding challenges so merchants are accepting transactions in minutes, not days. Plus, the flexibility of the EVO Now platform facilitates easy integration of new features to meet shifting consumer preferences now and in the future.
EVO Now is hosted on EVO's servers and provides the merchant with a simple, streamlined app form that allows them to apply for a merchant account in minutes.
Features:
EVO Now collects all information required by our internal systems for merchant boarding.
EVO Now allows the merchant to agree to our required T's & C's and Disclosures electronically.
Upon completion of the application, the merchant will be informed about the next step in the Underwriting process.
Merchants will also be given a link to a PDF copy of their Merchant Processing Agreement, which they can save for their records.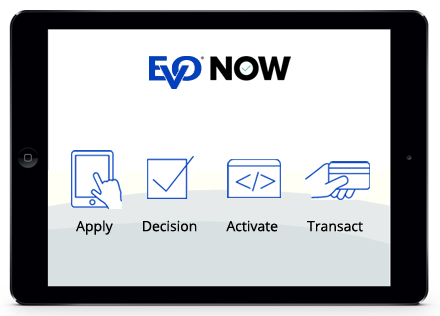 ---
EVO Gift Anchor
EVO Gift
EVO Gift is EVO'S new, proprietary gift card product designed to provide EVO merchants with a competitive, consolidated gift solution that helps them drive store traffic, increase sales and improve customer loyalty.

Gift cards add value to a merchant's retail strategy. Statistics show that most cardholders do not spend the entire value of a gift card on their first visit. This means the cardholder will return to the merchant's location to use up the account's balance. When they do, cardholders are significantly more likely to spend in excess of the card's remaining value. This increases the merchant's profitability by creating revenue while lowering their cost to acquire new sales. In addition, gift cards create brand awareness and often influence consumers to visit a merchant they never have before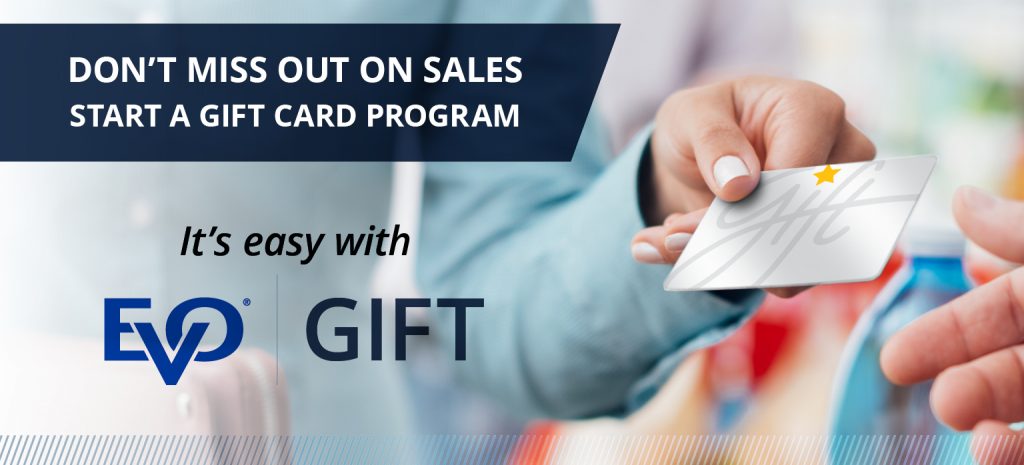 EVO Offers Two Programs That Make it as Easy as Possible for Merchants to Start Selling Gift Cards
The Quick Card program is designed for small business merchants who are looking for a low-cost program.  These merchants will be able to experience the benefits of a gift card program to determine if they wish to invest more to grow it. Pre-designed gift card templates are available for these merchants to choose from and the merchant's name, address, phone number and/or website can be printed in black on the card's front.
The Custom Card program is suited for medium-sized merchants that have a desire to offer a card with art customized to match their brand or retail strategy, creating the perception of a more sophisticated program.
---
EVO Express Deposit Anchor
EVO Express Deposit
Stop waiting days for your money and get paid today with EVO Express Deposit.
For business owners, cash is key. You need 24/7 access to your funds to pay bills, make payroll and keep your business running. EVO Express Deposit allows qualified merchants to receive expedited funding for payment processing deposits in as few as 30 minutes instead of the typical 2-3 days.
Benefits of EVO Express Deposit
Better Cash Flow – Gain peace of mind knowing your cash on-hand is available when you need it the most.
Get Paid Today – Funds from today's business can be deposited into your bank account within as little as 30 minutes of closing your daily batch of transactions.
Access to Funds When You Want – Funds are deposited directly to your debit card account on your schedule, including weekends and holidays.
How EVO Express Deposit Works
Requesting and receiving deposits is a simple, fast and straightforward process. The process starts with linking a debit card and scheduling the frequency of your deposits in the myEVO portal. You may schedule deposits to occur on-demand, every day, certain days of the week, or on specific days of the month. Once scheduled, you simply close your batch on the scheduled day and EVO does the rest.

Add Debit Card
Register your debit card for EVO Express Deposit

Setup Schedule
Schedule the frequency of your express deposits

Process Sales
Process your daily transactions normally

Close Batch
Close your batch on the express deposit day

Receive Funds
Funds are deposited within 30 minutes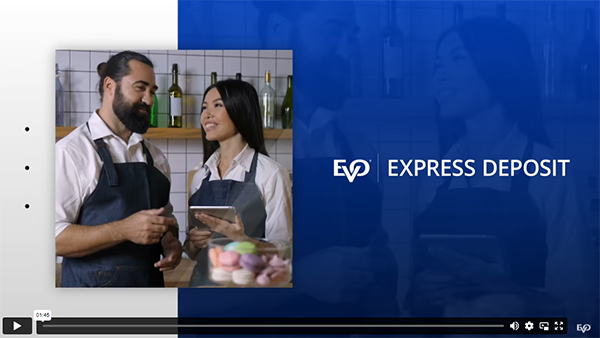 ---
EVO Connect
EVO Connect
EVO Connect is an online partner portal that connects them to everything they need to run and grow their business.

Upon logging in, every partner accesses a customized dashboard with statistics from their merchant portfolio including merchant processing frequency so they can easily track their portfolio's performance.
In addition to merchant reporting, the dashboard includes residual trends and average transactions and volumes.  Partners can toggle between the months or the years to access the relevant information by date range.
They can also view the status of the merchant applications the partner has submitted through the EVO Now online merchant application.
EVO ACH Anchor
EVO ACH

Expand your payment acceptance offerings by allowing your customers to pay with ACH. ACH transactions allow merchants to send and receive debit payments from their customers' bank accounts. EVO not only offers credit card processing, but now, you can start accepting ACH transactions from your customers.
Benefits of EVO ACH
Reduced processing time
Faster deposits
Increased data security
Payment convenience for customers