The Benefits of Offering More Ways to Pay
In today's world, there are many ways to make a payment, from the payment method (cash, credit card, check) to the avenue in which a payment is submitted (phone, mail, online).
You are probably already accepting payments from your customers, so you might be asking yourself: What effect would offering more than one way to pay have on my business?
The truth is, flexible payment options benefit not only the customer but also the merchant. Below are three reasons why you should provide your customers with flexible payment options.
Get Paid Faster
If customers have multiple ways to make a payment, it will likely increase the speed in which they pay. Think about a business that only accepts payments by phone or mail. The customer will have to reach out during normal business hours or send their mailed-in payment days early to ensure it gets processed on time. However, if the business offers 24/7 payment options, like an online portal, customers can pay anytime at their convenience. In addition, offering electronic payments, like credit card and ACH, give customers immediate ways to pay versus a paper check, which typically takes 3-4 business days to arrive in the mail.
You can speed up electronic payments further by allowing your customers to save payment information in a secure digital wallet rather than entering in their payment details each time they make a payment. According to PYMNTs, 48% of surveyed consumers said digital wallets was their preferred method of payment.1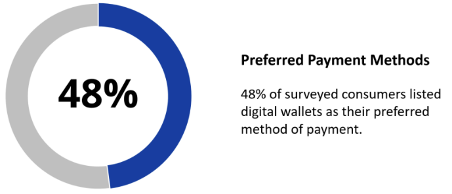 And even faster than digital wallets is the ability to sign up for automatic payments, where payments are processed on a recurring basis without the need for human intervention. All of these different methods to process and save payment information gives customers the ability to choose what works best for them while giving them the tools they need to make timely payments.
Increase Customer Retention and Loyalty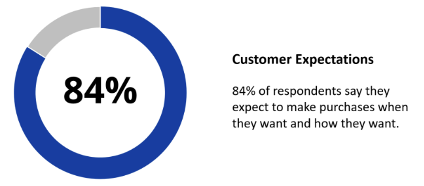 Customers want to do business with companies that are easy to work with. If you can simplify the bill paying process and reduce the time they need to spend paying bills, it can help with improving overall customer satisfaction. According to The Mastercard New Payments Index, 84% of respondents said they expect to make purchases when they want and how they want.2
Businesses that offer flexible payment options will be best suited to manage these growing customer expectations, resulting in strengthened customer loyalty and retention. And with today's consumers being more digitally native, focusing on electronic invoicing and billing options is more important than ever.
---
Reduce Costs
Payment flexibility can reduce costs for both the customer and your company. On the customer side, same-day payments and payment reminders help them avoid late fees. Customers can also avoid the cost of printing and mailing paper checks if given the opportunity to send payments electronically.
For your company, flexible payment options reduce manual labor by automating processes like sending payment reminders and processing recurring payments. In addition, having flexible payment options can decrease your average Days Sales Outstanding (DSO).

According to the B2B Payments Innovation Readiness Report by PYMNTs, firms that rely on automated collection processes, like scheduling payment reminders, see a 30% shorter DSO than firms who rely on manual processes.3 This is generally because firms using manual processes take longer to follow up with their customers on overdue payments.
How EVO Can Help
If you are interested in learning more about implementing flexible payment options, check out our PayFabric solution that helps companies process payments and automate their accounts receivables processes.
Contact us today to learn more:
+ 1 866 514-0149
b2bdirectsales@evopayments.com
---
1 Real-Time Payments Report. PYMNTs.com. October 2020
2 Mastercard New Payments Index: Consumer Appetite for Digital Payments Takes Off. Mastercard. May 2021
3 B2B Payments Innovation Readiness Report. PYMNTS.com. September 2020
---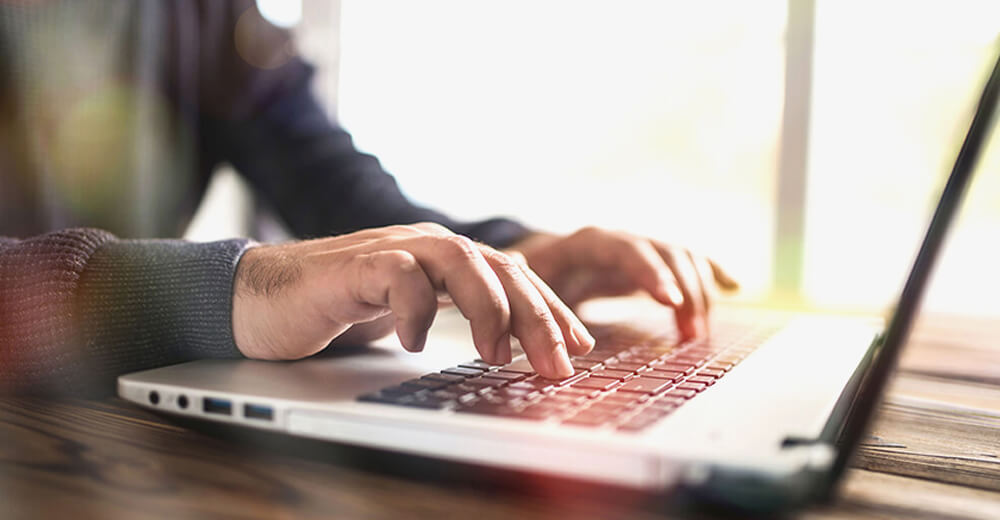 Connect with Us
With business activities in 50 markets and 150+ currencies around the world, EVO is among the largest fully integrated merchant acquirers and payment processors in the world.
Related News

While the priority of any business is to maximize revenue throughout the year, the looming threat of a recession means…

Since 1999, Finer Frames in Eagle, Idaho, has provided innovative design, museum framing, restoration, art installation, and a range of…

Managing a field services business, such as a lawn care or plumbing business, is hard work. The last thing you…