Gift cards are now firmly entrenched in their status as the most popular holiday present, and they're fast becoming the go-to gift for other special occasions. In fact, the National Retail Federation estimates that one-third of all gifts purchased are gift cards.
For consumers, gift cards are fast, convenient, and popular with recipients. For businesses, gift cards bring even more benefits:

> Consumers Love Them
74% buy gift cards from small businesses.
> Creates New Relationships
If given a gift card, 90% of consumers will return to that merchant again.
> Increases Foot Traffic
80% of consumers will return to redeem a card with less than $1.00 left.
> Most Commonly Given
48% of consumers are most likely to give casual dining gift cards.
> Employee Incentives
89% appreciate gift cards from their employer as a reward for a good job.
> Builds Incremental Sales
72% spend on average 20% more than the amount allotted on the gift card.
EVO OFFERS TWO PROGRAMS THAT MAKE IT AS EASY AS POSSIBLE FOR MERCHANTS TO START SELLING GIFT CARDS.

This starter package allows you to roll out a gift card program in as little as 14 days.
Quantities start at 200

Twenty preprinted card designs

Merchant info printed on front

Cards ship in one to two weeks

Includes generic carriers and window signage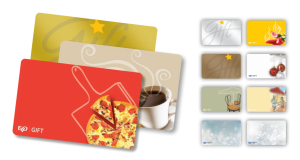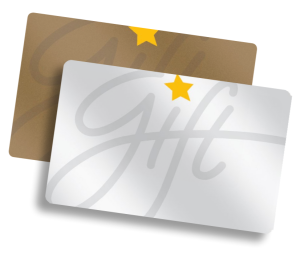 EVO GIFT FEATURES
EVO's gift cards are versatile. They can also be used as a pre-paid card, merchandise-return card or promotional card.
OTHER FEATURES:
Card values are easy to set

Cards can be refilled for any amount

Secure minimum and maximum dollar limits

Cards can be cancelled if they are lost or stolen

Comprehensive online reporting

Comprehensive online reporting 24/7 support
Your Logo,
Your Colors,
Your Images,
Your Look.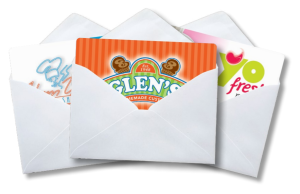 This program allows you to customize your gift cards and promote your own brand.
Quantities as low as 250

Full color printing

Cards ship in 3 to 5 weeks

Includes gift card envelopes
---
We want to hear from you
EVO values every one of our merchants and partners. We are dedicated to supporting and sustaining these relationships by answering any questions and overcoming any obstacles. We are in business to help your business flourish and grow. Please tell us how we can help you.
START SELLING GIFT CARDS WITH EVO'S TURNKEY PROGRAMS. CONTACT US AT:
866.836.1785  Opt 2 | EVOpayments.com