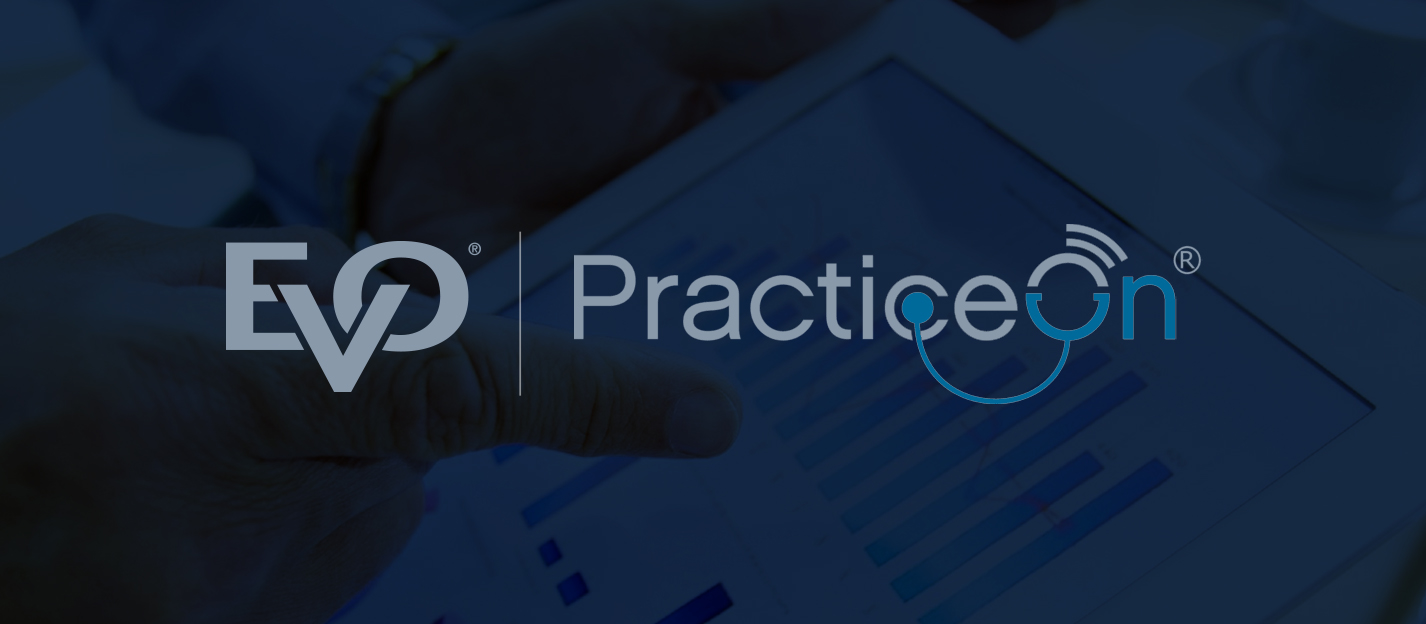 01 Jul

EVO Provides Built-In Payment Processing Solution to PracticeOn's Software for Veterinary Clinics

ATLANTA, GA – July 1, 2019 – EVO Payments, Inc. ("EVO"), a leading global provider of payment technology integrations and acquiring solutions, announced today it has introduced a built-in payment processing solution for PracticeOn, an international software application provider for healthcare practices.

EVO is now integrated with PracticeOn's Connector, an all-in-one platform that allows small-to-medium sized healthcare practices to easily connect to value-adding vendors and service providers in a familiar app store environment. The Connector software includes the EVO Payment App, a plug-and-play payment processing solution with compatibility packs for the leading practice management software solutions in use by healthcare clinics in North America.

"We are excited to work in partnership with PracticeOn to deliver simplified and secure payments for veterinarian practices in the U.S.," stated Brendan Tansill, EVO's President – the Americas. "The relationship represents a great opportunity for EVO to expand our tech-enabled distribution while supporting PracticeOn's current software solutions, initially launching in the veterinary market. We look forward to growing this relationship into additional markets and eventually new verticals as well."

PracticeOn's CEO, Joshua Hayward, added, "Incorporating EVO's robust payment solutions into our Connector platform will allow our clients in the U.S. to maintain greater control of their payments, adding significant value to their businesses. We are very excited to work with EVO to provide our customers with an opportunity to enhance their experience with our business applications."

About EVO Payments, Inc.

EVO Payments, Inc. is a leading payment technology and services provider. EVO offers an array of innovative, reliable, and secure payment solutions to merchants ranging from small and mid-size enterprises to multinational companies and organizations across North America and Europe. As a fully integrated merchant acquirer and payment processor in over 50 markets and 150 currencies worldwide, EVO provides competitive solutions that promote business growth, increase customer loyalty, and enhance data security in the markets it serves.

About PracticeOn

PracticeOn is the small business application platform that provides its user community with powerful, value-added apps for their businesses. From finance apps that allow for business system connectivity for payments and care financing to ordering apps that allow businesses to save money on office products and commonly ordered items for healthcare practices. PracticeOn's Connector platform is engineered to empower small businesses to experience better customer relationships, save money and drive efficiencies in their operations.