EMV Adoption Has Changed the Payments Landscape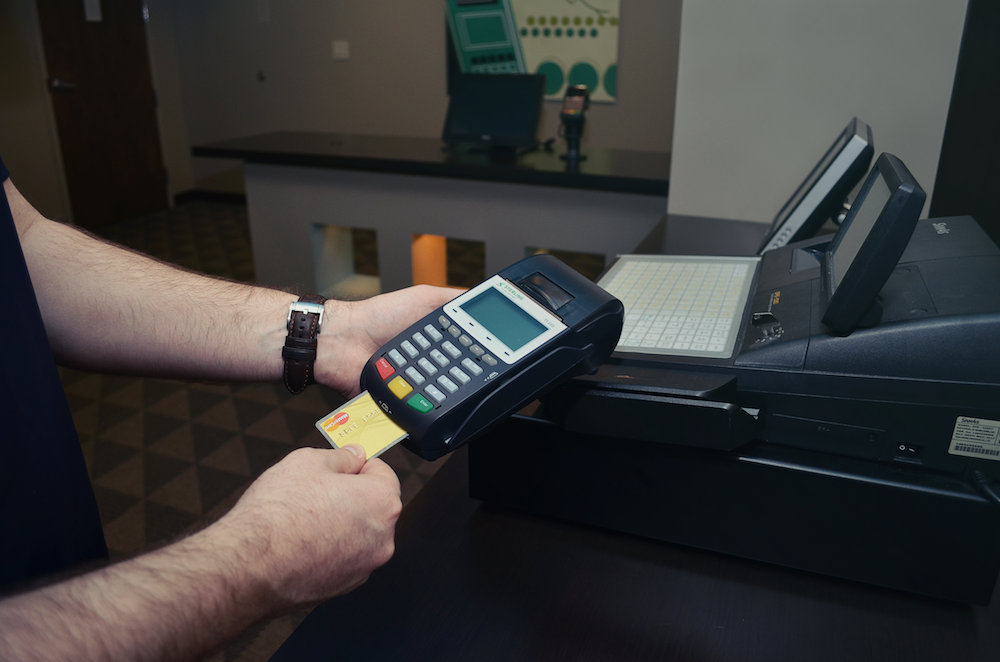 Since the EMV liability shift in October 2015, the way people pay for items on a daily basis has changed a lot. Now, chip-and-PIN transactions are the norm and most people use the relatively new payment platform regularly, thanks to a heavy push from both card issuers and retailers. More than two years since that liability shift went into effect, it's important for businesses at all points in the payments ecosystem to consider what's different, and what's next.
For instance, fewer than 10 percent of all payments in the U.S. used EMV before the shift went into effect, but today, nearly every credit card in circulation has a microchip embedded in it, according to new research from the Auriemma Consulting Group. That, in turn, has reduced the amount of fraud for all major card issuers – both in the real world and for e-commerce transactions – by 23 percent since the start of 2015.
Furthermore, claims of fraud from counterfeit credit cards have fallen in each of the past five quarters and is now down 34 percent from the all-time high observed at the start of 2016, just after the liability shift.
A Broader Rollout
Meanwhile, it's important to note that while the EMV shift for most merchants began two years ago, it's still coming for other types of businesses, according to NACS Online. For instance, gas stations and other businesses with card readers outside won't have to comply with EMV standards until 2020, but experts say it's vital for them to get out in front of the issue, and also work on addressing other types of payment security standards.
"Now is not the time to take your foot off the gas with regard to EMV," Linda Toth, director of standards at Conexxus, said at a recent NACS conference, "2020 will be here before you know it. [EMV] Is one layer of a multi-layer approach to securing card data and being EMV capable does not mean you are PCI compliant." Regardless if the deadline is a few years away, owners of gas stations need to be working towards EMV compliance as it will be a lengthy and expensive process. Not doing so is essentially opening the door to fraudsters and data thieves who are targeting these establishments.


The Technology Is Doing Its Job
Fraud has been reduced at the point-of-sale by double digit percentages. It is clear that chip technology is working. From their peak in 2016, counterfeit claims have declined consecutive quarters. As EMV compliance increases, the risk of counterfeit cards will continue to decline. EMV technology has tokenization and point-to-point encryption, which stomp out fraudulent access.
Now that EMV has been such a success, the card brand companies are doing away with signatures. This includes MasterCard, Visa, Discover, and American Express starting April of this year. Not only will this make the process more efficient but it also highlights just how safe chip card transactions are. According to Linda Kilpatrick, the Vice President of MasterCard's U.S. Market Development Division, "You may have noticed that you won't have to sign when buying a cup of coffee or a train ticket, but will have to sign when buying a new pair of sneakers. With the advent of new security, we can create a more consistent shopping experience that excludes signature." For small sales where fraud is least likely to occur, signatures will eventually be completely done away with, as they are unnecessary with the improved EMV security.
Card Issuers Are Ready

When the liability shift was first announced, card issuers moved quickly to stockpile EMV-enabled cards for later issuance, according to Payments Source. The security provided by EMV cards – which are generally issued for five years and don't need to be replaced nearly as often as fraud continues to decline – are pushing back orders from banks that used to be far more frequent. Experts say that now, it may not be until 2020 or 2021 when financial institutions start buying cards en masse once again.
But with this in mind, experts further note the stockpiles could actually provide an opportunity for card manufacturers to start tinkering with new types of security features that go above and beyond extant EMV standards and are more future-facing, as a means of addressing what could be emerging threats, the report said. Especially now that the card brands are doing away with signatures, there is even more incentive to get chip cards into the hands of every single consumer.
In the meantime, merchants should be fully invested in EMV, and if they aren't yet, taking a look at the available options for handling these transactions will only serve to make them more attractive to shoppers who have, by and large, grown accustomed to using EMV for their everyday purchases
This article originally appeared here: EMV Adoption Has Changed the Payments Landscape
Related News

Enhanced suite of Datacap applications provides a comprehensive omnichannel solution for EVO Payments' ISV partner network Tampa, FL (PRWeb) January…

EVO Payments announced today it has formed a strategic partnership with On Track Innovations to provide enhanced payment solutions for…

The portable N5 combines advanced payment solutions with a focus on user experience ATLANTA, GA (PRWeb) March 5, 2020 –…