Step 1. Connect Payment Terminal
Ensure the payment terminal is plugged into your network, connected over Wi-Fi, or connected via a 4G LTE SIM card (if supported).
See the guide included with your payment terminal for specific steps if needed. Your payment terminal must be connected to the internet to make use of the Diamond Cloud solution.
Step 2. Configure Application
Launch the EVO Diamond Cloud application on your payment terminal. The setup is commonly performed prior to shipment, but in some cases, setup will need to be performed.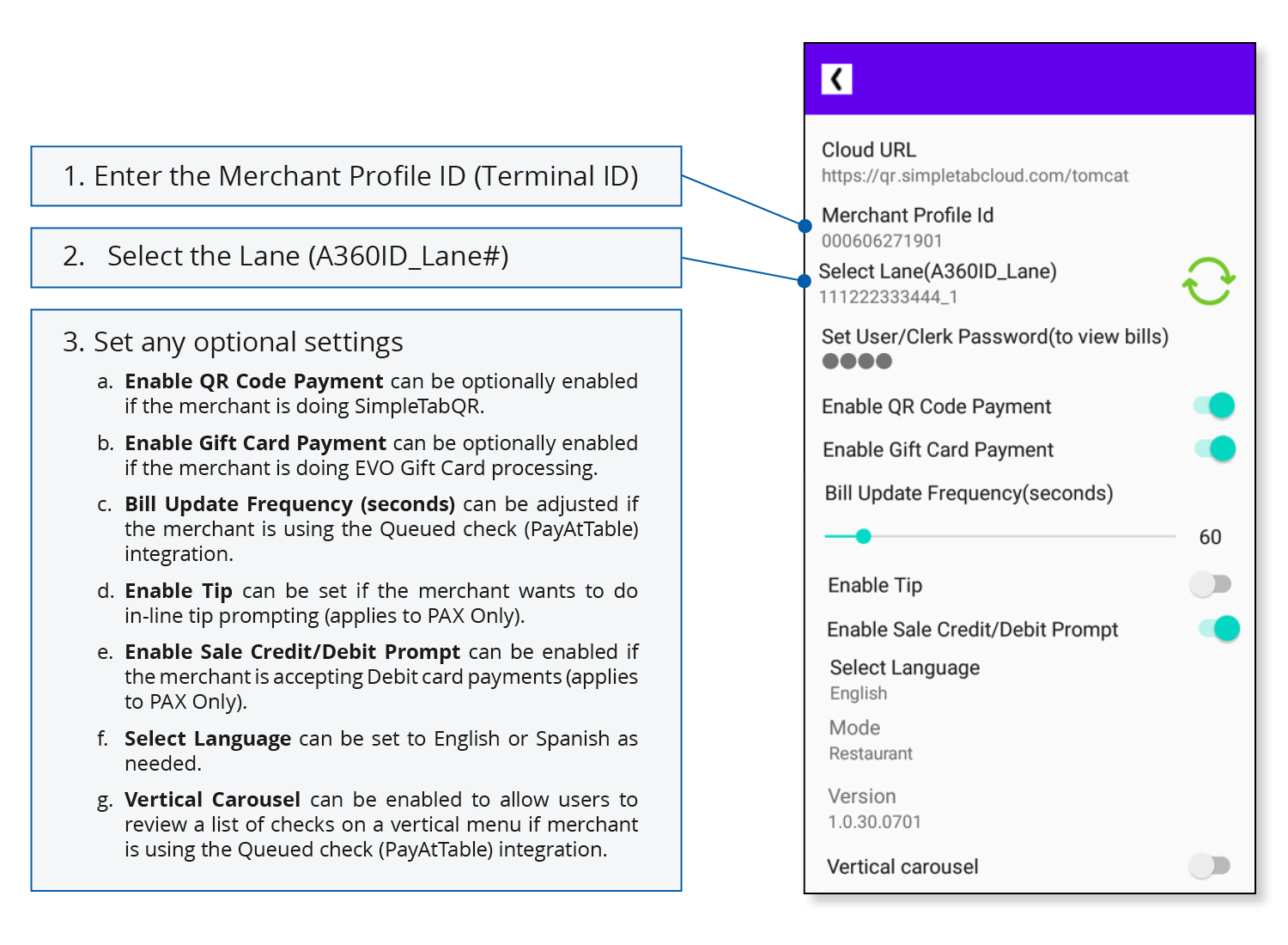 Step 3. Pair the Point of Sale
You should have received a Merchant profile setup sheet (sometimes referred to as a VAR sheet). This sheet has general information regarding your processing merchant and terminal IDs on the EVO processing systems. This sheet or other info provided directly from your point of sale system provider will contain a 16 digit POS ID value.
Input the POS ID into the appropriate settings on your point of sale system software. The POS ID value links each point of sale system to the payment terminal from EVO.
Contact your point of sale system provider for specifics on where this value should be entered.
Once entered, the point of sale can send a test pairing request to the payment terminal to confirm setup was successful and is ready for processing.
A message will pop-up on the payment terminal to confirm the test was successful.