Celebrate Data Privacy Day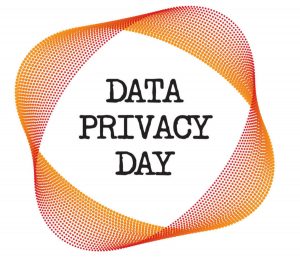 Is your business safe and secure? Are you ready to fend off cyber attackers? Every year on January 28th, celebrate Data Privacy Day. The date marks the signing of Convention 108, "a treaty that protects the right to privacy of individuals, taking account of the increasing flow across frontiers of personal data undergoing automatic processing." The event is observed worldwide including the United States, Canada, Israel and 47 European countries in hopes of raising awareness for privacy issues and best practices on how to prevent them.
Data breaches can be costly, but also damaging to a company's brand and reputation. From small merchants to large corporations, cyber criminals don't discriminate. We look at ten steps to save your business from a data breach and make sure you are prepared.
Plan ahead.
Eliminate blind sports.
Know your points of contact.
Find your liability coverage.
Vet third parties.
Institute a dedicated response team.
Engage outside vendors.
Understand legal requirements.
Reduce security weakness with layers of tokenization and encryption.
Data breach preparedness can be complex, but the results of a breach could be catastrophic. Small Business Trends states, "43 percent of cyber-attacks are aimed at small businesses." Understanding best practice solutions can help reduce the risk of such a breach and ensure that you are prepared in the event that one does occur.
Related News

PayFabric from EVO Payments achieves SAP® certification as integrated with the SAP digital payments add-on Atlanta, GA (PRWeb) February 18,…

The complete pay-at-the-table solution provides an exceptional experience for business owners and their customers Tampa, FL (PRWeb) February 15, 2021…

Enhanced suite of Datacap applications provides a comprehensive omnichannel solution for EVO Payments' ISV partner network Tampa, FL (PRWeb) January…