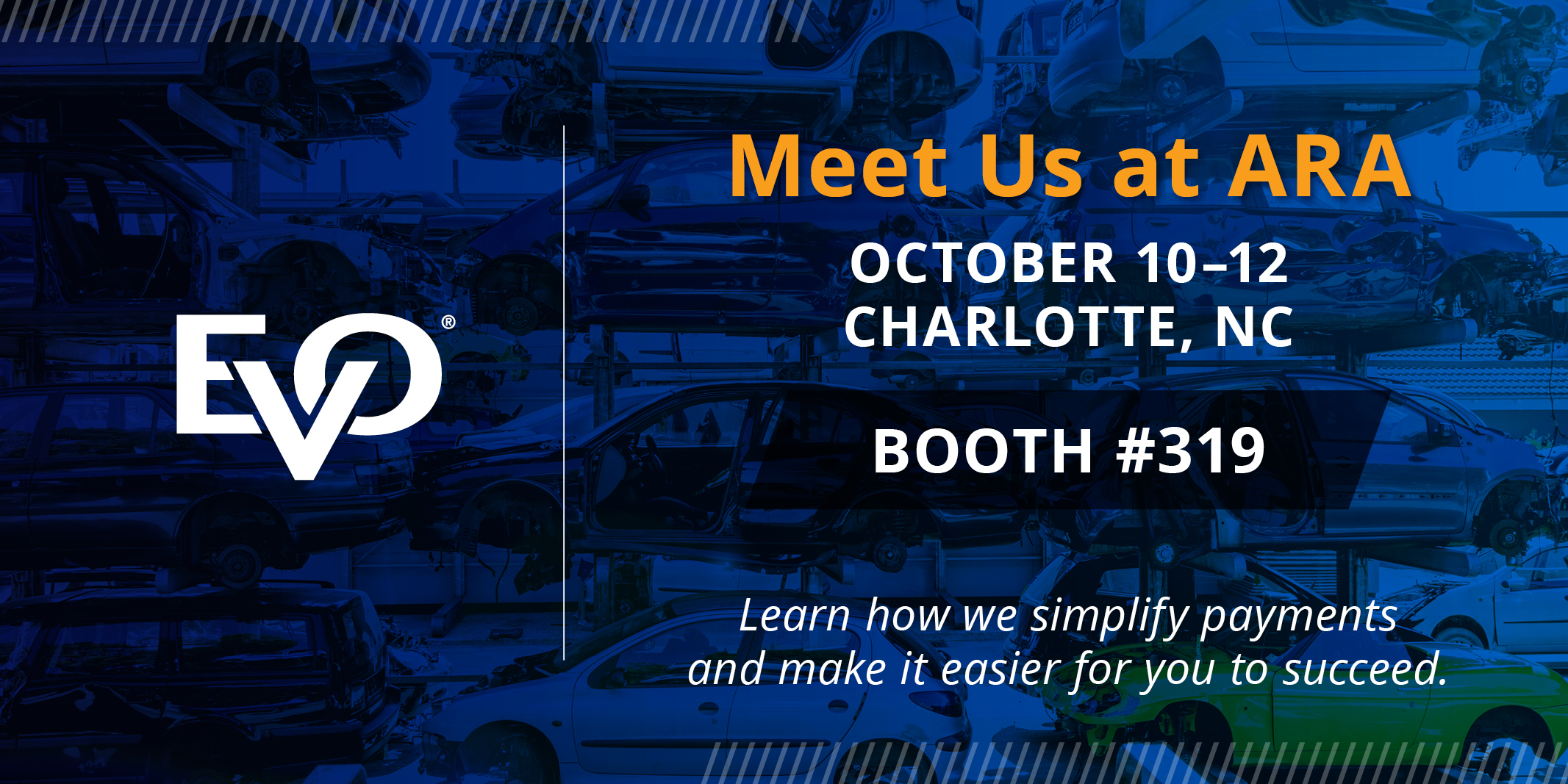 03 Oct

EVO Payments to Attend Automotive Recyclers Association's Annual Convention & Expo

EVO Payments will be attending the Automotive Recyclers Association's Annual Convention & Exposition October 10 – 12 in Charlotte, North Carolina. Visit us at booth #319 to learn how EVO simplifies payments and makes it easier for you and your business to succeed.

About ARA Annual Convention & Expo

ARA's Annual Convention & Exposition offers one-of-a-kind opportunities to learn of new products and services, experience outstanding educational sessions and network with colleagues! As always, we have assembled top-notch speakers and industry experts focusing on the topics that automotive recyclers like you have requested to provide you with the tools and information you need to ACCELERATE! Maximize your results by bringing several members of your team to participate in multiple educational tracks and gain as much information as possible.

About EVO Payments

EVO Payments, Inc. (NASDAQ: EVOP) is a leading payment technology and services provider. EVO offers an array of innovative, reliable, and secure payment solutions to merchants ranging from small and mid-size enterprises to multinational companies and organizations across the globe. As a fully integrated merchant acquirer and payment processor in over 50 markets and 150 currencies worldwide, EVO provides competitive solutions that promote business growth, increase customer loyalty, and enhance data security in the markets it serves.