Todays World

In today's world, merchants are looking for ways to serve customers and get paid quickly, safely, and accurately. SimpleTab® QR is the fast, contactless solution they're looking for!
With SimpleTab® QR you can turn consumer mobile devices into payment devices, with little or no change to current infrastructure.
Older registers and pay-at-table devices are expensive, and require investments into repairs and staff education. In addition to slowing down the transaction process, they force additional interaction between staff and patrons. SimpleTab® QR adds another, better way to pay, without eliminating the existing options.
With SimpleTab® QR, customers receive the prompt, transparent service they desire and can pay right from their phone via their Apple or Google digital wallets. This lessens the burden on staff, allowing a smaller number to accomplish more.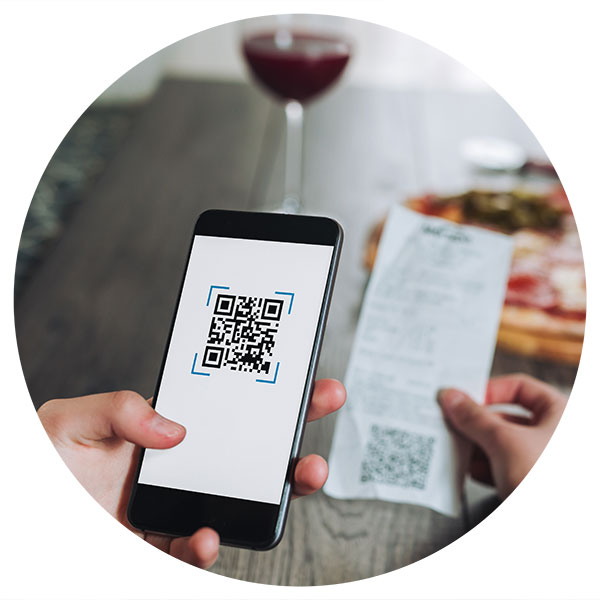 Using SimpleTab® QR is easy and intuitive, and receipts are sent directly to the customer's camera roll instantly! Plus, using the product's QR code or text integration, guests can pay right away without even having to download an app! Transactions are anonymous and information is kept confidential, providing security and peace of mind.
Now, merchants can ditch the line and stop watching for arms in the air by settling checks the convenient way. SimpleTab QR is the fast, simple way to get paid . . . even from a distance!
POS Integrators
POS Integrators ISV's
Developers can perform a rapid and frictionless integration to the EVO SimpleTab® QR solution using just 4 API calls. To get started, see the integration documentation and submit your details using the rapid integration form below!
---
Click here to download SimpleTab® QR Integration Guide.
---
SimpleTab® QR Rapid Integration Form
SimpleTab® QR Rapid Integration